We have a few spaces available in our Winter playwrights intensive with Jane Heyman. Our workshop runs on Tuesdays from 10am-2pm from January 23rd to April 3rd.
No class on February 27th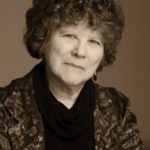 About the workshop:
Wet Ink Collective strives to provide a safe, supportive-self directed, environment, where each playwright takes responsibility for what she wants from the group in terms of support, feedback, encouragement, questions, concerns etc.
The playwright decides on the kinds of questions or feedback she is ready to receive.
Our facilitators ensure that each woman is both comfortable in the room, but  is also challenged to be braver, bolder, and better to the extent that the writer is willing.
We have found that new  group members often feel vulnerable to share  their writing in a group or accept feedback but quickly get stronger and more confident.
Time for each writer is very closely monitored so that every one has equal share to be heard  and no one person can take up all the space.
We also expect that our writers give to each other as much as they get. We put a lot of focus on learning to apply useful dramaturgical questions that help writers, and we have found that the better we get at asking  precise and useful questions, the more we learn to identify and solve problems in our own plays.
We also seek to empower women to believe in their own artistry and to work through the barriers and obstacles that women face in our contemporary theatrical  climate.
We invite and encourage women of all ethnicities, women of colour, LGBTQ and–newsflash–  we are thinking about inviting men who are writing great parts for female protagonists and diverse casts–who believe in  putting women centre stage– but  not yet.
We haven't quite figured that one out yet but stay tuned.
Because our community is filled with theatre artists of every stripe we bring knowledge of stage craft, design, direction, and performance to the conversation. Playwrights who do not act, have the benefit of several of our actor playwrights bring their scripts to life in wonderful ways. Actor playwrights benefit from the astute writerly feedback supplied by more experienced playwrights.
Any questions Contact us at wetinkcollective@gmail.com.
If you have never been in a group but would like to apply. Please click here
If you want to read more about Wet Ink Collective-our origin story and some of hopes dreams and aspirations click here 
Contact us at wetinkcollective@gmail.com
---