Please join us for our first annual Wet Ink Collective Spring Reading Series, featuring two of our member playwrights. 2 plays! 2 nights! Details are below – hope to see you there!
Date: May 3 & 4, 2016 at 7:30 p.m.
Location: Goldcorp Stage at the BMO Theatre Centre
162 West 1st Ave, Vancouver, British Columbia V5Y 0H6
Admission: FREE – donations welcome.
Tuesday May 3 @ 7:30p.m.
A Kitchen Pas de Deux
Written by Maureen Robinson
Directed by *Jane Heyman
Featuring *Jillian Fargey and *Chirag Naik
** "The participation of this Artist is (these Artists are) arranged by permission of Canadian Actors' Equity Association under the provisions of the DanceOperaTheatre Policy (DOT)."
Synopsis:
A young man breaks into a lakeside cabin late at night and gets more than he bargained for when the cabin's lone inhabitant, a mature woman, takes extreme steps to defend her property. Over the next 24 hours, their story unfolds like an intricate and dangerous pas de deux. Who has the upper hand? Who is leading whom? A fiercely funny two-hander, A Kitchen Pas de Deux is about grief, trespassing, and those fleeting connections that remind us we're alive.
A Kitchen Pas de Deux was a finalist at the Theatre BC National Playwriting Competition in 2001 under the simpler title of Kitchen Party; it was produced at the Vancouver Fringe in 2003, where it received very positive reviews. Since then, the script has been workshopped through the Wet Ink Collective, a Colleen Murphy masterclass, and a reading; the story has evolved through the process into its current form.
Wednesday May 4 @ 7:30 p.m.
The Good Bride
Written by Rosemary Rowe
Directed by *Lynna Goldhar Smith
Featuring *Marisa Emma Smith
* "The participation of this Artist is (these Artists are) arranged by permission of Canadian Actors' Equity Association under the provisions of the DanceOperaTheatre Policy (DOT)."
Synopsis:
Every night from 3pm to midnight, 15 year old Quiverfull Christian Maranatha puts on her wedding dress and hopes that today will be the day her 28 year old groom Pete comes to claim her. Daddy, the pastor, sent her to the Pullmans' house to wait until God tells him it's time for her marriage. Maranatha is so excited to submit to Pete's godly leadership and fill his quiver with arrows for Christ. But as her pre-wedding wait wears on, Maranatha finds herself confronted with questions her faith may not be able to answer. Is condemnation more righteous than compassion? If she has "hot shivers" for someone other than her fiancé, is that adultery? Is she making an idol of her nightly Chick-Fil-A shake? Inspired by a true story, The Good Bride is a nuanced exploration of faith in the context of modern religious fundamentalism.
Developed through the Wet Ink Collective's playwriting intensives in 2014/15, The Good Bride opened Northern Light Theatre's 40th season in Edmonton in October of 2015.
"Rosemary Rowe's The Good Bride is among the most sharp, funny scripts about faith you're likely to find." – Vue Weekly
"A complex funny/sad affair, horrifying and touching." – Edmonton Journal
ABOUT THE PLAYWRIGHTS
MAUREEN ROBINSON
Maureen Robinson is a lapsed playwright inspired back into the writer's fold by the Wet Ink Collective. Working at the long table of the Wet Ink Collective, with so many talented writers and with Jane Heyman's supportive leadership, was motivation enough to grease the grinding gears of creativity and kick her in the proverbial ass. Back in the 90's, her plays Nitebooth and My Mirror Myself were produced by the New Play Centre (now Playwrights Theatre Centre) as part of their Springrites Series. She also won an award from the Theatre B.C. National Playwriting Competition for her play Rye and Shine, and numerous other honourable mentions.
ROSEMARY ROWE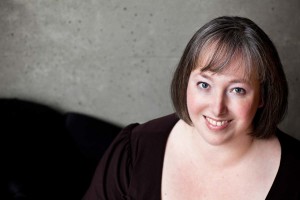 Rosemary Rowe is playwright, essayist, blogger and performer whose plays, cabaret pieces and occasional donut performance art have been produced on stages across Canada. Most recently, her play The Good Bride had its world premiere, opening the 40th Season of Edmonton's Northern Light Theatre; her Camp Victoria received its world premiere at Lunchbox Theatre in Calgary, where it was nominated for a Betty Mitchell Award for Outstanding New Play; one of her oldest plays, No One Showed Up for the Anarchist Rally, was staged as part of Theatre Network's Nextfest 20th Anniversary Showcase. Her short play "Anne and Diana were TOTALLY DOING IT" was published in Queering the Way: The Loud and Queer Anthology and her essay "Aspiring Lesbian Aunt" was published in the LAMBDA Literary Award nominated anthology A Family By Any Other Name: Exploring Queer Relationships. Rose is currently collaborating with composer and lyricist Cameron Northey on a musical version of her Edmonton Fringe hit Alice Didn't Have Those Mondo Ears. She's…pretty sure they'll change that title.