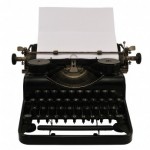 SS
WET INK COLLECTIVE IS A PLAYWRIGHT DRIVEN INITIATIVE WITH THE GOAL OF EMPOWERING OURSELVES AS FEMALE PLAYWRIGHTS TO: WRITE, DEVELOP AND PRODUCE PLAYS WITH VIVID FEMALE PROTAGONISTS, AND TO  HELP ADDRESS THE CURRENT WORLD WIDE LACK OF PROFESSIONALLY PRODUCED PLAYS BY WOMEN.
We will fulfill our mandate by:
-Facilitating a variety of  playwright member-initiated workshops and events,that contribute to the creative development and promotion of new plays by women through:critical discourse, workshops, and community building.
-Encouraging and providing opportunities for emerging playwrights
and other professional theatre artists (performers, directors, designers etc, who are transitioning to a dedicated playwriting practice.
Supporting the writing and developing, of works for the stage, by diverse women of all sexual orientations, LBGTQ– all ethnicities- and social backgrounds.
-Reaching out and building our community through our public events,
playwright salons, our website and through social networking.
-Forging local, national and international relationships
with producers, presenters, individual playwrights
and playwright-related groups.
-Seeking out new audiences by working with our board to create audience building practices.