Save the date Monday, March 27 to celebrate World Theatre Day in Vancouver with MC Jenn Griffin, and directors Lisa C. Ravensbergen, Lynna Goldhar Smith,  and an outstanding group of actors in a fundraiser for the CASA AWARD— a ground-breaking initiative supporting women playwrights in South Africa— at Playwrights Theatre Centre  7:30 to 9:30 pm.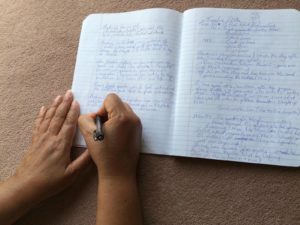 The CASA Project is a collaboration between the Playwrights Guild of Canada Women's Caucus and the African Women Playwrights Network in South Africa- working to raise $7000 to support and mentor a mid-career South African woman playwright- who would benefit from financial and dramaturgical aid, allowing her time to write.  To date, we have raised a good portion of the $7000 goal for this incredible project so if you can't join us at the Vancouver event on the 27th, please help us get over the top by making a donation at Canada Helps here.
If you are coming to celebrate with us– come early and enjoy a glass of South African wine. It's going to be a wonderful evening. Doors open 7 pm. Playwrights Theatre Centre Studio, 202 – 739 Gore Avenue, Vancouver.
Pay What You Can-minimum donation of $20 by cash or cheque at the door.This event  is presented with the generous support of PTC and WET INK COLLECTIVE 
We want to get the word out so join the event page here.
We will keep you updated and informed about all the wonderful playwrights from Africa and details about the CASA AWARD.
Look forward to seeing you there. What a great way to celebrate Theatre at home and around the world.
PTC's address again is #202 – 739 Gore Ave.Vancouver, BC
Doors 7pm.