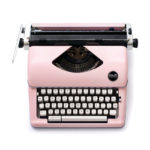 We are really proud of all that we have contributed to the Vancouver Theatre scene since we launched Wet Ink in 2012– and  we are celebrating by letting you in on the highlights of 2017.  
We asked Founding member Susinn McFarlen to compile a list and we are thrilled to post it here and invite you to share it.
Further to the incredibly successful year we had in 2016, 2017 has been a banner year for the members of WET INK COLLECTIVE in the city of Vancouver.
Working out of the The Arts Club Theatre for the last five years , many of our members have procured readings and productions for their efforts.  Some of the hightlights of the year are:
SALLY STUBBS who wrote and re-worked  her play AND BELLA SANG WITH US  was picked up by the Firehall Arts Centre in January of 2017 and nominated for 2 Jessie Awards!
JILL DAUM, who wrote and workshopped her new play FORGET ABOUT TOMORROW with us, was then selected for inclusion at the Arts Club REact festival and is soon to be opening her play at the Belfry theatre and The Arts Club Goldcorp Stage at the BMO Theatre Centre In March!
MELODY ANDERSON workshopped her play ME AND YOU with Wet Ink. This play was also selected for inclusion at REact and will be presented at the Goldcorop Stage at the BMO Theatre Centre in April!
BEVERLEY ELLIOTT workshopped her new play SINK OR SWIM with Wet Ink and then toured the show in BC in 2017,  landing a run at Presentation House Theatre and the Richmond Gateway Theatre in November!
JENN GRIFFIN won a spot at the Arts Club Theatre's REact new play festival with her play HOUSE AND HOME!
CRYSTAL VERGE workshopped her new play FOR THE LOVE OF GRACIE with Wet Ink, was offered a workshop with GCTC in Ottawa and there are plans for an upcoming production at Presentation House Theatre in the new year.
YUMI JOHNSON workshopped her new play, JAPANGLISH PART 2 with Wet Ink and has been picked up for further development by VACT, The Vancouver Asian Canadian Theatre!
LORETTA SETO workshopped her new play THE ONES WE LEAVE BEHIND and has been picked up for further development by VACT!
MANAMI HARA DUECK workshopped her new play with Wet Ink and had a subsequent reading with VACT.
SUSINN MCFARLEN  workshopped her play HEY DORIS! with Wet Ink and was a part of the 2017 Spring Reading Series.
Sylvia's Hotel, written by DEBORAH VOGT and BRITT MACLEOD, was workshopped in one of our intensives, and ran at the Waterfront theatre in Nov.
What a Year!
Wet ink Collective is the brain child of LYNNA GOLDHAR-SMITH, LORETTA SETO and SUSINN MCFARLEN. Working as tireless volunteers for the last six years, and with the support of the Arts Club Theatre Company and people like RACHEL DITOR, JANE HEYMAN , MINDY PARFIT,  and PEGGY THOMPSON this writing collective has made a huge contribution to the theatre landscape of the city. Wet Ink Collective runs two playwriting writing intensives a year and has just successfully completed their first screenplay writing intensive.
We also want to send out congratulations to all  our members for the work they did in our groups and elsewhere and to remind you all to keep writing. We need your stories.
2018 is just around the corner and we are ready to launch our new season in January so stay tuned.
To stay up to date with our posts please click here to  visit our Facebook Page